After the wind churned the Charles on Saturday, the river remained calm and fast on Sunday. Make that really fast, 13 course records were broken on Sunday 2010. With the first record broken as racing began in the adaptive ranks by Capitol Rowing, Inc Mixed Four entry to the Women's Lightweight record falling under the able oars of Wisco's 2009 Sprints-winning women as racing concluded; the water remained favorable for records all day.

Standing on the shores, you could overhear how teams were "flying," "cranking," "moving," down the course. Or you could point a camera to the water and get confirmation. The obscenely large 70-plus entry Youth Fours and Eights in both genders produced some exciting and close racing, and many observed how the quality of rowing has increased. The top four of South Niagara on the Men's side of the youth fours won against a field of 76 by a 12-second margin at a 16.34, Sarasota 16.46.3, Saratoga 16:46.6 also (this crew might not have won, said a spectator, but they certainly were the loudest crew in the category!). The top 20 boats in the fours were within a minute, congrats to the kids for setting up those fours and rowing well down the course.

While on the youth categories, the Eights were burners as well, with the top boat times competitive in collegiate events. Last year's winners Eton College from England fought hard but earned a third, Marin Rowing Association and Everett Rowing Association were one-two. Marin had to challenge from the back to get this one...they were bow 69. Whew, those kids must have had a blast. Chaminade who came in fourth was bow 14, so there was lots of jockeying for position. In the women's youth eights, the local talent at Community Rowing took the top berth, followed by another crew from the skilled Marin Rowing Association team, and then Saratoga Rowing Association.

Another speedy race but certainly not with greenhorns was the "Next Year" entry for the Directors Mixed Quads, with Gevvie Stone (also the Championship Single winner) Jessi Reel, Matt Hughes and Jamie Koven (6th in Championship Singles) on board. They won by nearly a minute over adjusted-for-age time over 'Objects in the Mirror" entry of Scott Whitney, Peter Kermond, Carin Reynolds, and Tracy Glover (no slouches themselves and a tad older), nearly 2 minutes faster than raw time. All the Directors Challenge entry fees go to the Head of the Charles permanent endowment, and with that gift comes the pleasure of rowing the Charles in a quad.

The Collegiate Women's Eights had one of the records from perennial favorites Williams College winning by more than 30 seconds over second-place Ithaca. Great to see this crew, without their usual leader Justin Moore (who has taken his talents to Syracuse Women's program), still succeeding in this category. Bates was just behind Ithaca. In the Men's Collegiate Eights, Florida Institute of Technology took the win and the course record with a 14:43, Williams College Men's team 11 seconds back.

Championship Eights didn't produce any record times, they are still held by USRowing in the Men's event and Canada (London Training Center) in the Women's event, but they still showed tremendous promise for the spring when teams get in lanes for 2ks. The Men's event had the strong Washington Huskies taking the win by 2 seconds over Harvard and 5 seconds over Cal, with US Rowing entry fourth and German U23 team fifth. Cornell came from bow 13 to take the sixth spot, that is a team to watch. A couple penalties in this race, with Michigan interfering with Dartmouth (causing them to almost hit Eliot Bridge, photos of this in gallery), and University of Pennsylvania getting a full minute penalty for a big crash with Princeton.

The Championship Women's Eight race was grabbed by Princeton University with an eight-second lead over University of Virginia, 10 seconds over Brown. Last year's winners as well as NCAA and Sprints Champions Yale came in fourth, this is a rebuilding crew. Northeastern and Vesper moved through the pack a bit to take fifth and sixth.

More features, photos and video tomorrow, time to hit the Mass Pike for row2k. See below for all the records broken on the course today, thanks for checking on row2k!

2010 Head Of The Charles® Regatta Sunday Course Records
Race #31 - Legs/Trunks/Arms Four Mixed (New event)
• Capitol Rowing Inc. 21:44.431

Race #32 – Senior Veteran Men's (70+) Singles
• Richard Kendall (College Boat Club) 19:50.376

Race #33 – Senior Veteran Women's (70+) Singles
• Jan Stone (Pocock Rowing Center) 24:45.236

Race #35 – Veteran Women's (60+) Singles
• Catherine Kemper (San Diego Rowing Club) 22:20.421

Race#40 – Youth Men's Doubles
• Ruben Steinhardt, Martin Barakso (Brentwood College School) 16:58.864

Race #41 – Youth Women's Doubles
• Elizabeth Sharis, Beth Baustian (Y Quad Cities) 18:59.400

Race #44 – Youth Men's Eights
• Marin Rowing Association 14:50.246

Race #45 – Youth Women's Eights
• Community Rowing Inc. 16:49.056

Race#46 – Collegiate Eights Men
• Florida Institute of Technology 14:43.373

Race #47 – Collegiate Eights Women
• Williams College Boat Club 16:24.219

Race #53 – Lightweight Fours Women
• Undine Barge Club of Philadelphia 17:54.864

Race #54 – Lightweight Eights Men
• Princeton University 14:09.921

Race #55 – Lightweight Eights Women
• University of Wisconsin 16:06.102



Related Video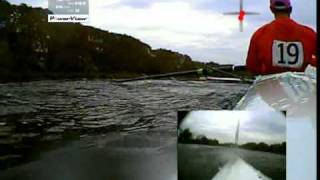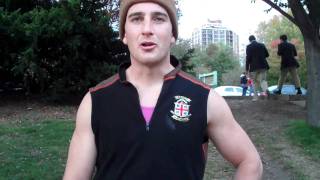 Dan Aziz of Brown Crew on Pull for the Cure 2010
Brown Varsity Rower Dan Aziz talks about raising money for Breast Cancer Awareness with Brown, Princeton, Yale, Penn State,Georgetown, Holy Cross, and what it means for the students involved.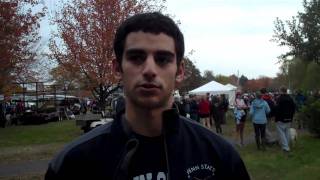 Penn State Rower Nick D'Imperio Discusses Pull for a Cure
Pull for a Cure is a fundraising effort started ny Dan Aziz at Brown University. Other teams were challenged to participate this year. Penn State's Club Rowing program took the challenge, and Nick tells row2k how has team raised $5,000.